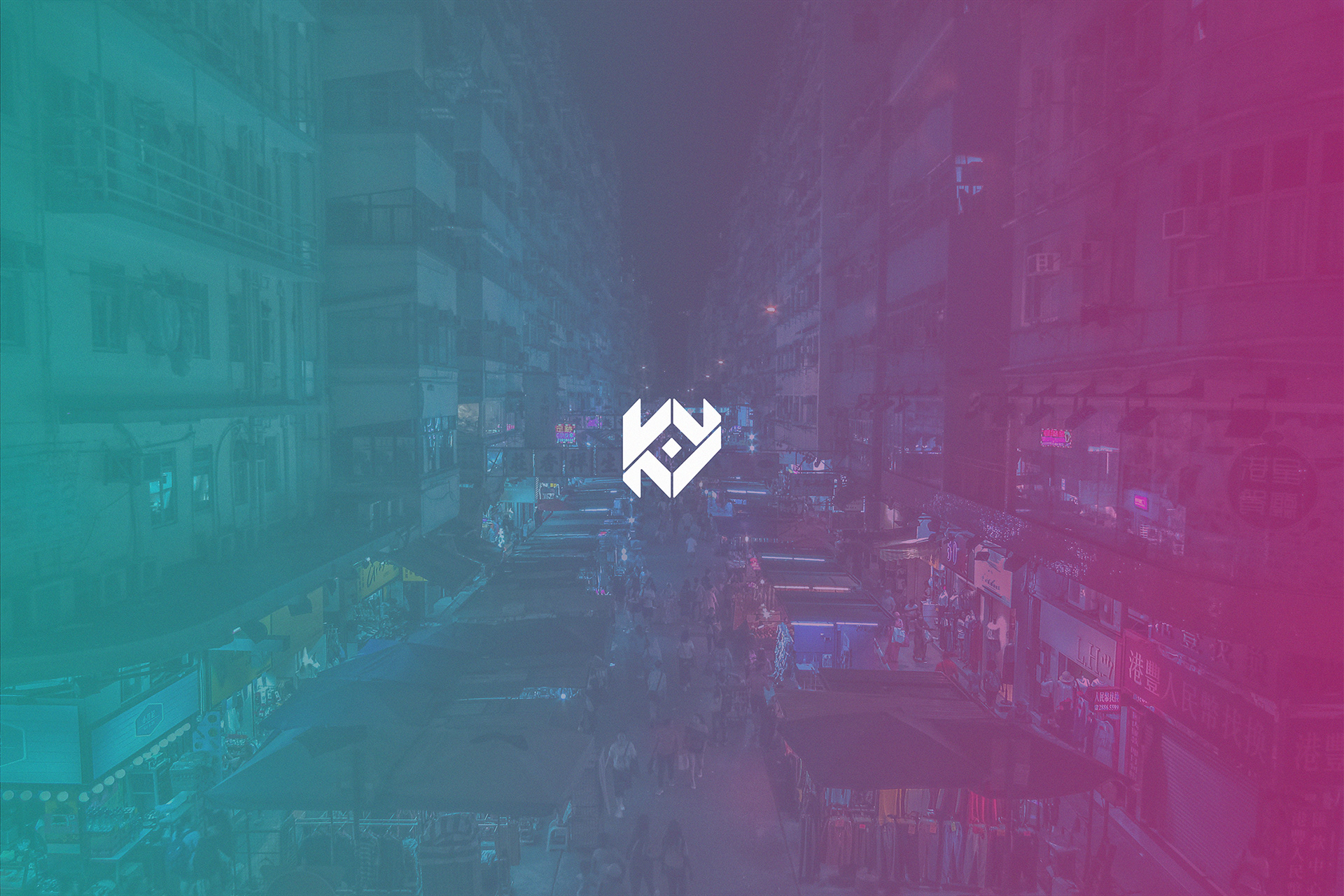 Having just completed my BA Digital Media degree the skills I've learnt on the course and the opportunities which allowed me to polish, experiment, and explore my creative strengths in these 3 years, has helped reach where I am today. The decision to re-design my logo and re-brand myself has been the logical next step to signify my transition from being a digital design student, to a junior digital designer, and hopefully a fully fledged designer in the future.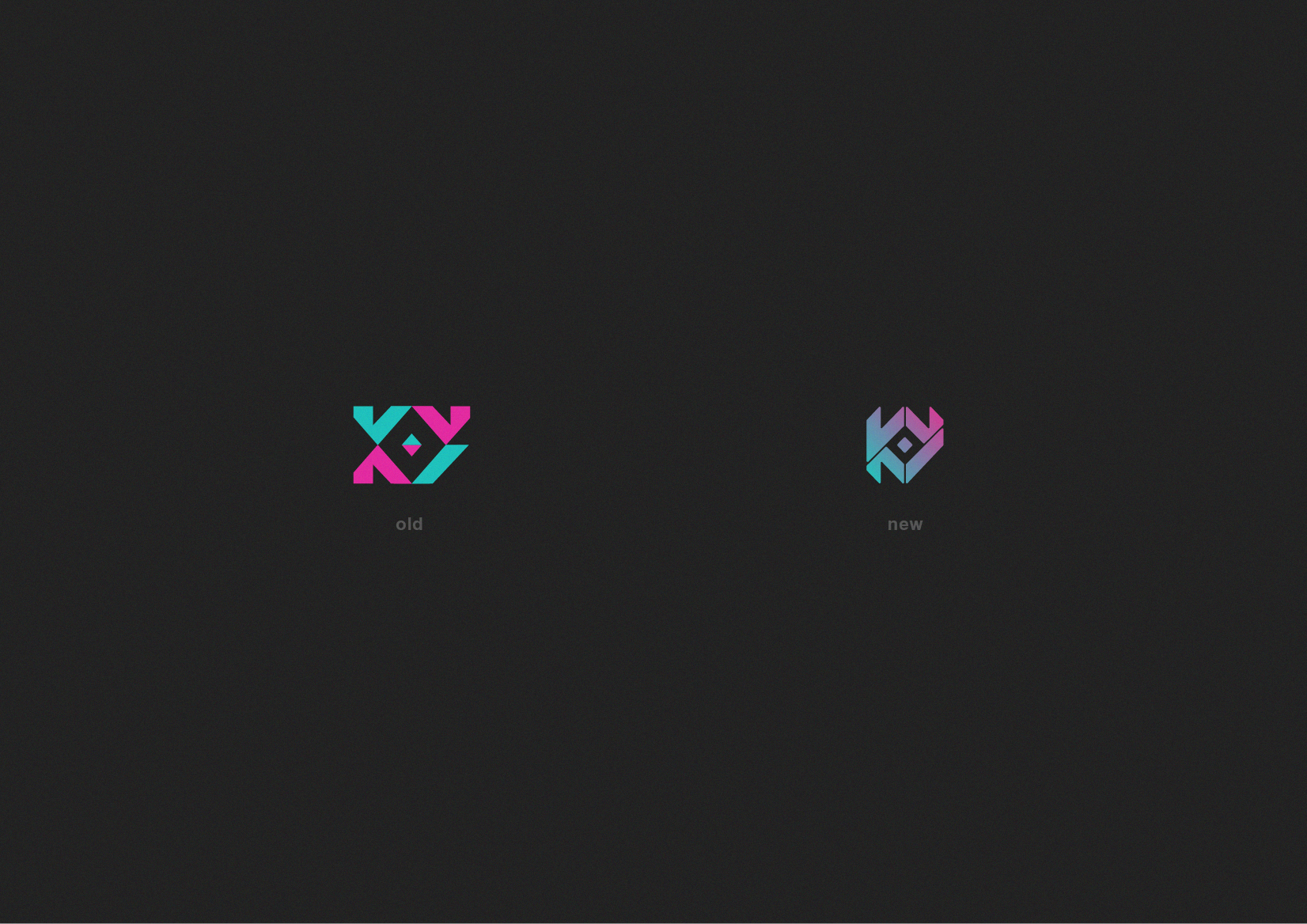 Evaluating my old logo, there were many flaws within the design itself. This included the saturation of the colours making it harsh on the eyes, the unbalance caused by too much negative space, odd logo construction, as well as the rectangular fitting which causes difficulty when sizing it into a square.
The strengths of the old logo were brought forward however; this included the clean geometricity of the letters 'KY' from my name, as well as the diamond shape created by the line formation which functions as a motif in my branding.
The new logo nonetheless, is a refinement from the old one. The overall shape has been improved into a more compact and balanced design, with muted colours and solid construction. The new logo should retain the original intentions of the old logo, while simultaneously display a sense of maturity and growth - a reflection of my personal journey as a designer

.
​​​​​​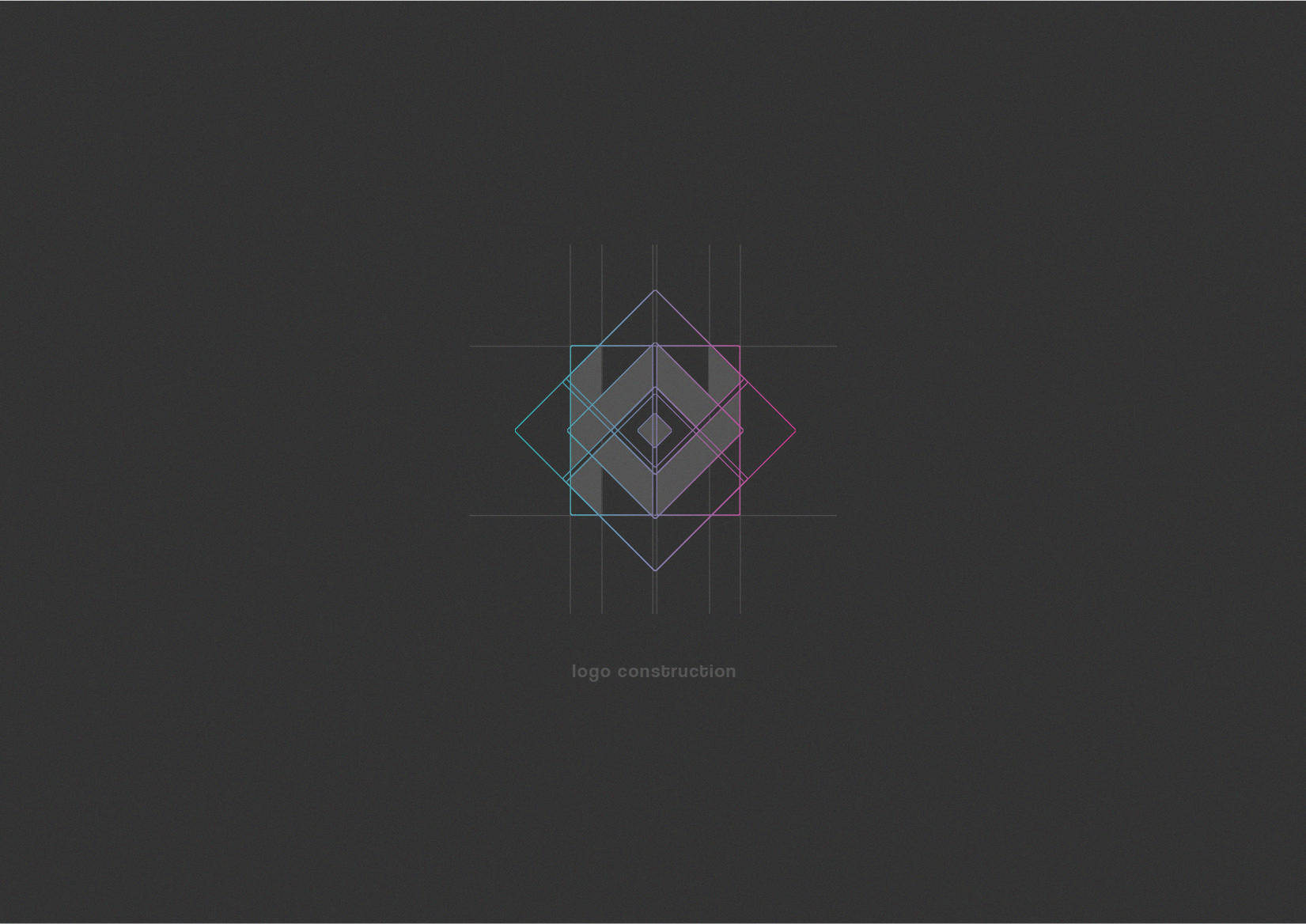 The colours of my branding have been kept, though the focus is now on the gradients between these two colours as opposed to two separated and alternating colours. This is to reduce the harshness as a result of the contrast, and to further create an even more smoother and contemporary feel. 
Minor changes have been made to the typography, specifically the body copy which has been switched from the Helvetica Neue family, to NTR by Purushoth Kumar Guttula. This includes the copy contained within the logo. The decision came naturally as a result of the logo change, where a more soft and rounded font was needed to compliment the new icon. The secondary copy has remained the same as Coolvetica by Ray Labarie.​​​​​​​