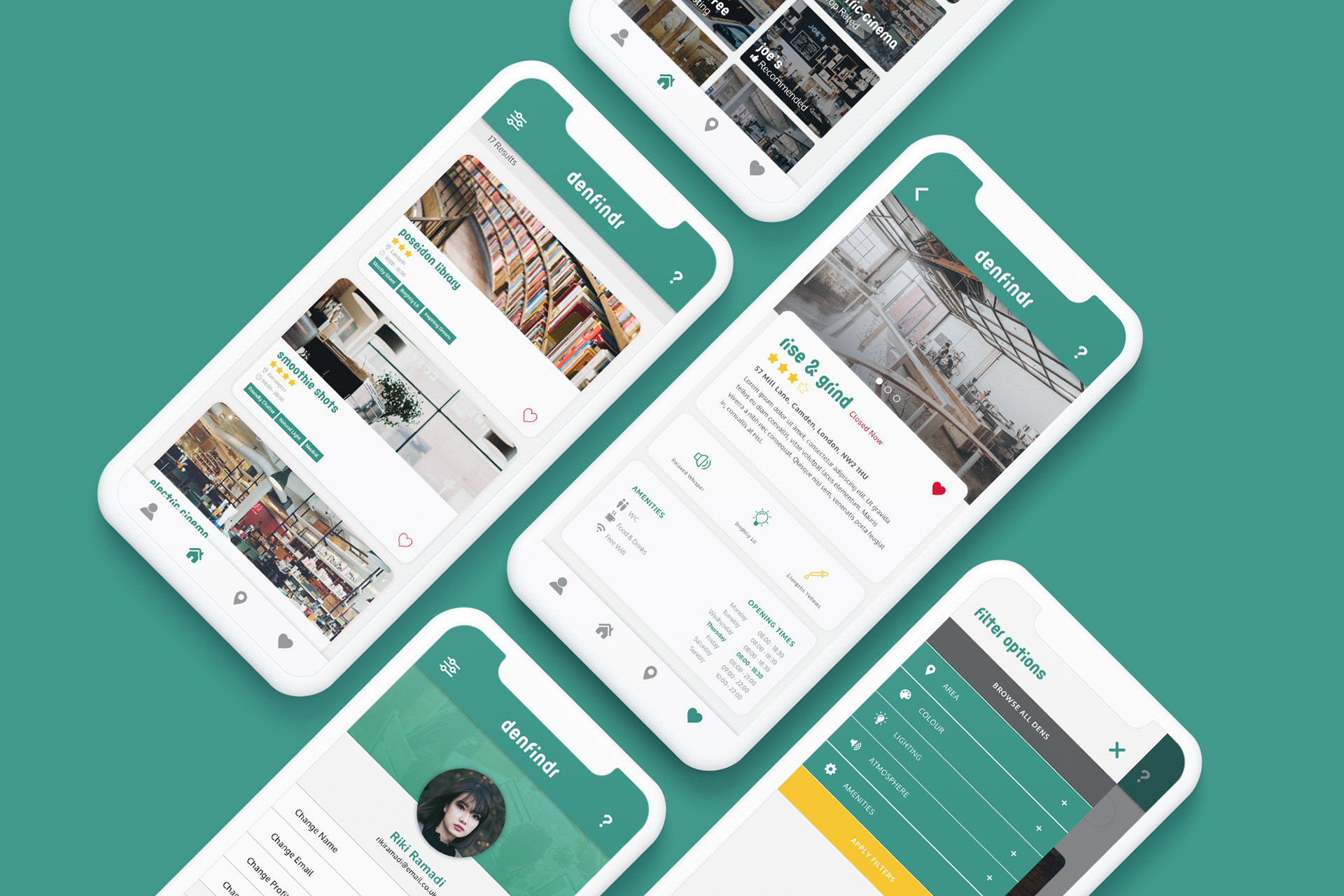 For my Digital Media degree's final year project, I decided to expand upon my Denfindr idea (which was initially created for my Dynamic Web Programming module the year before) into become a reality. The aim of the final year project was to develop an original and new media product, that is appropriate for a live market need, informed by and contextualised within relevant theoretical issues and debates in the current digital media landscape. 
As the live project required real front and back end development, the result of my final product did not meet my expectations set at the beginning of the project. Ideally, a team of professional designers and developers would be involved in the creation of Denfindr (as opposed to the entire project and its many responsibilities upon myself only). Consequently, I returned to re-work on the designs, to challenge and test how well I could

further improve upon the project - focusing only on the UI and UX aspects.
PROJECT